American Dreamspace - Basement Finishing
The People's Choice for Quality
Expand Your Living Space!
American Dreamspace Basement Finishing Solutions will open up a world of opportunities for your family and friends enabling you to enjoy your unused basement in comfort.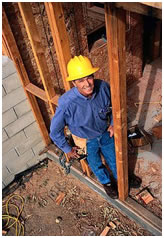 Unlike other basement finishing systems, that use just insulating panels covered in cloth. American Dreamspace utilizes Metal studded walls over sheated polystyrene insulation board, along with encapsulated batted insulation, covered in interior quality water resistant sheated gypsum board, with conventional wall finish for you to either paint or paper, it's your choice!
Convert your unused, and unlivable space, into livable & valuable space.
Dramatically increase your homes market value!
Need more closet space? Let us show you how!
Beautiful architecturally pleasing ceiling system.
Most jobs completed in two weeks or less
Interior quality, traditional walls, for easy hanging of pictures, shelving, lighting, etc....AT NO EXTRA COST
Our acoustic and thermal insulation of over R-16 exceeds that of the Owens Corning standard Basement Finishing System™***
We utilize materials designed to resist moisture, mold and mildew**
American Dreamspace Basement Finishing comes with a limited lifetime warranty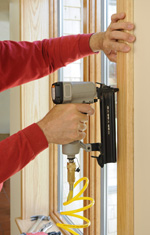 Dramatically increase your homes market value!
Need more closet space? Let us show you how!
Beautiful architecturally pleasing ceiling system
We make all pipes and utilities easily accessible
*See salesperson for details.
** While some of the materials resist mold, we cannot prevent or mitigate mold if the conditions necessary for mold growth otherwise exist in your basement.
***Based upon information published by Owens Corning.™